Our vision
We want to make the Mill Centre a 21st Century community hub.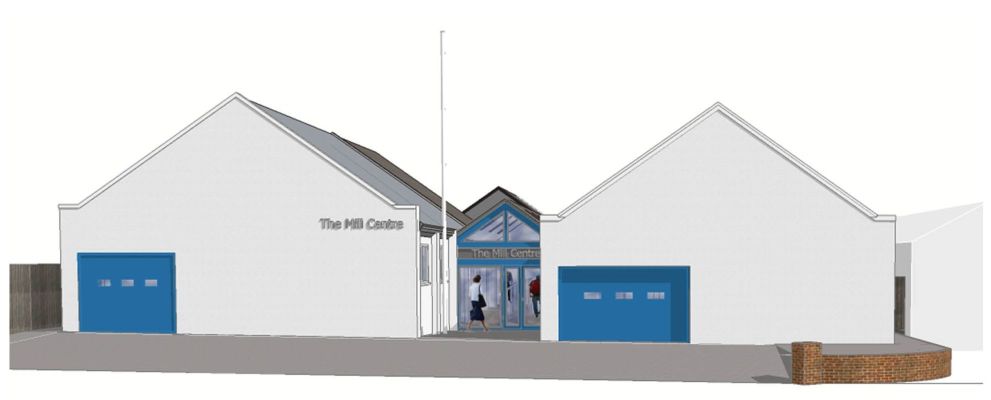 Its place as the centre for Scouts, Cubs, Beavers and Guides has long been established. We want to bring in the other uniformed youth units - Brownies and Rainbows - too. In order to attract those groups, and, we hope, toddler groups, part of the new Mill Centre will have a new floor, heating, access to an outside area as well as a data projector and screen for general use. (Room 1)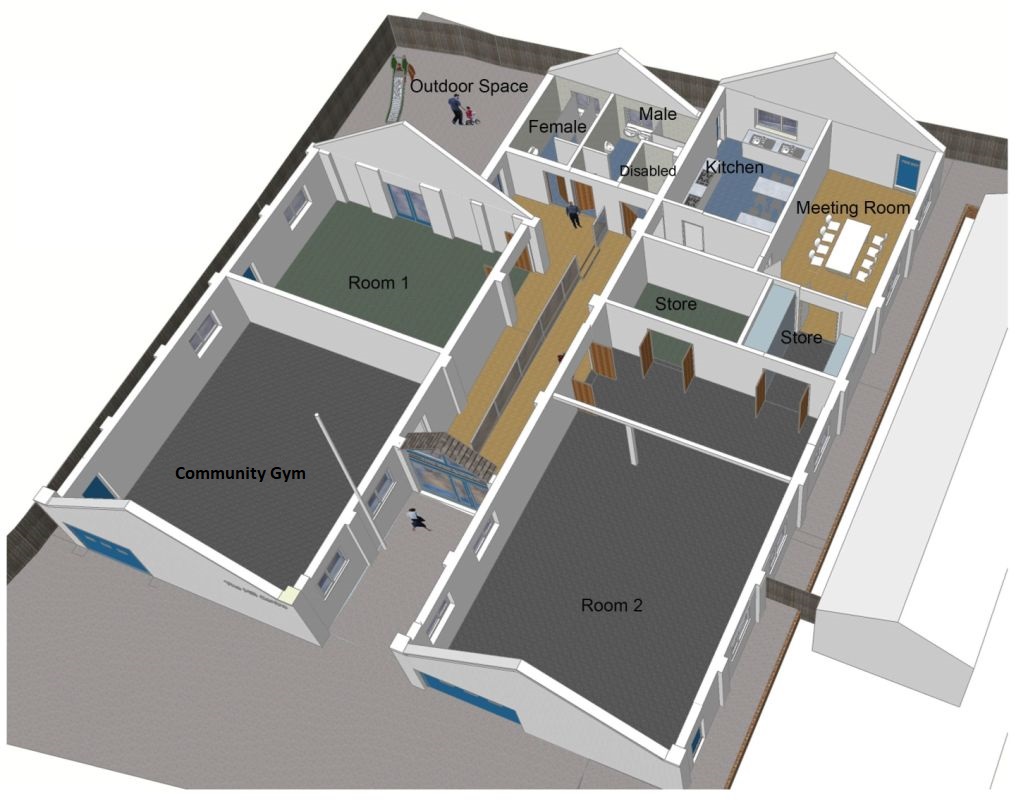 The Community Gym has been running for several years now and is a core part of the new Mill Centre.
The old kitchen and toilet section will be totally demolished to provide an outdoor area and new toilets.
The new kitchen, with multiple workstations will sit alongside a refurbished meeting room
Part of the main hall will be given over to storage and access to the roof area for further storage
The rest of the main hall will remain as the centre for activities, retaining its concrete floor, which can withstand the worst that the Guides and Scouts can throw at it (literally), as well as the bashing from the sticks of the Morris Dancers, who practice every week there.
The entrance will become the heart of the Mill Centre, know as "The Street", it will provide a light and airy portal, giving step-free access to both sides of the buildings.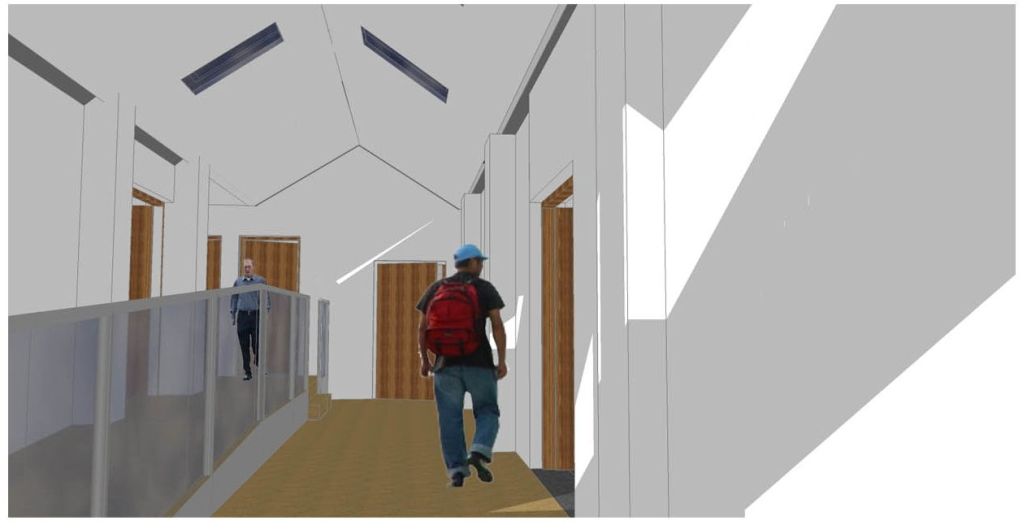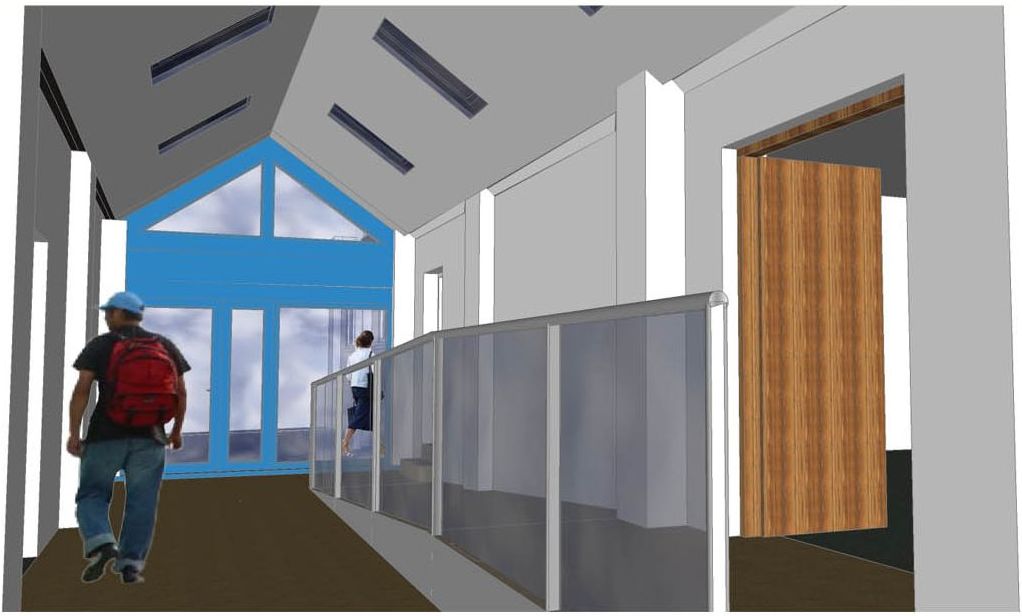 New windows and doors throughout, along with exterally applied insulation, will help keep the Mil Centre warm and reduce heating costs.
The signature front elevation will be updated, with new roller doors